ODM丨JDM Education Cameras And Microphones
- The Ultimate Solution
If you want to capture the market in the field of education cameras and microphones, you must first analyze the size of the classroom, the status of the students, and the problems they may have. Most importantly, how Eyqoo can help solve these problems.
Many people want to import Education Cameras and conference microphones from China, but they always give up trying because of concerns about language barriers, complicated international trade processes, scams or inferior products, etc. and ultimately lead to missed opportunities.
Many tutorials are teaching you how to import from China, charging you hundreds of dollars in tuition. However, most of them are just outdated textbook guides that are not suitable for current small businesses or e-commerce importers.
In this most practical guide, you can easily learn everything from selecting profitable products to arranging the entire import process for shipment.
It is not only applicable to the purchase of Education Cameras and microphones but also to the purchase of general goods, this is a practical manual for buyers.
How to find better suppliers in China
In order to save your time, we have prepared this e-book about Exclusive Tips: Importing PTZ Cameras and Microphones from China for you, just leave your email and you will get the download link immediately
Learning will be all the time and everywhere
More than a decade ago, Yale University open classes were posted to the Internet for knowledge-loving people around the world to learn from. Eyqoo specializes in the development and manufacture of auto-tracking cameras, aiming to provide a better Hybrid Education experience for instructors and learners inside and outside the classroom.
Education Cameras for The large classrooms
Education Cameras first need to have auto-tracking and auto-framing. This is the basis of distance learning.
Teacher tracking cameras can automatically track lecturers, allowing them to move freely around large classrooms, even wearing masks. Demonstrate multiple types of learning materials and content to students in a Hybrid Classroom. Extremely low latency microphones that allow the lecturer's voice in the classroom to be amplified and heard by everyone. Also, it has automatic noise reduction and echo cancellation
Typical large classroom challenge
How Eyqoo Solutions can help
In primary and high schools
In primary and high school classrooms, with richer displays, Auto-tracking and whiteboard focusing and zooming in are especially important to allow students to focus better.
Typical Primary and High School Online Teaching Challenges
How Eyqoo Solutions can help
Teaching is not only teaching but also student learning. In distance learning, we want every student to be seen by the teacher, with eye-to-eye communication and barrier-free interaction with the teacher, just like sitting in the classroom.
Typical Distance Learning Challenges
How Eyqoo Solutions can help
Contact Eyqoo To Start Your Business
Have a look at how some of our clients perceive our goods and services:
I have worked with Eyqoo ODM services many times, and I was really pleased with their fast service and their gentleness with customers.
Helen McCarthy
From U.K.
The quality of Eyqoo's products is fantastic, with performance on par with other brands on the market, but at a much cheaper price than the branded stuff, giving me the opportunity to get more projects.
Abigail Bridge
Form Canada
As a conference camera manufacturer, Eyqoo's technical engineers are very professional and have made a very well thought out product solution for us. It laid a very good foundation for us to do marketing later.
Damian Ruguru
From Kenya
Work Better With Eyqoo Latest Blog Articles For Trends And Tips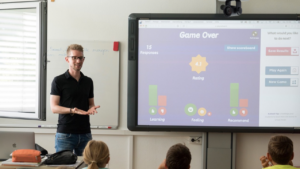 PTZ Camera
Educational cameras are quietly emerging in the context of the current era where COVID-19 is
Microphone
In modern business activities, with the continuous improvement of network bandwidth, video conferencing is becoming
PTZ Camera
What key points need to be considered when we choose a camera, as well as